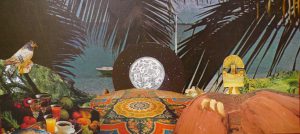 à l'occasion des 6 ans de Radio Picnic et de la sortie du livre musical « Mensa Sonora »…
Release of the musical book « MENSA SONORA »
Published by Editions Ripopée (Nyon)
Celebrating six years of Radio Picnic – Residence for Creative Radio (Berlin-Brussels).
**Concerts and radio performances by**
Èlg & Christophe Piette & Catherine Hershey (live)
Marco Lampis (live)
Eleonora Polato & Simon Riat (live)
Stephanie Pfister & Arc-en-ciel Electronique (live)
Christophe Clébard (live)
DJ Johnny Haway
DJ Kim Laugs
Food by Don Lurio & Famiglia.
Opening Mediterranean kitchen at 7 pm
PIZZA – come to the dinner!!!!
//Live streaming on LapTop Radio and Radio Campus Bruxelles FM 92,1 MHz (from 21:30)//
Book with the lovely participation of:
Alexandre Joly, David Liver, Gian Paolo Minelli, Henry Deletra, Gianmaria Zanda, Julien Maret, Laura Solari, Valentina Pini & Micha Seidenberg, TJ Rush & Camilla Ranouchka, Christophe Piette, Agathe Max, Ceel Mogami de Haas, Andrea Marioni, Jérémy Chevalier, Marc Matter, Héloïse Zamzam & Olmo Guadagnoli, Èlg, Simon Grab, Sofy Maladie, Francisco Meirino, Oliver Scharpf & Davide Cascio, Alex Baladi, C-drík aka Kirdec, Gilles Aubry Earpolitics, Matteo Pogo, Roberta Wjm Andreucci, Jd Zazie, Kim Laugs, Marco Lampis, Renaud Marchand, Viktor Kutusov, Laurent Schmid, Pauline Guiffard, Daniel Kemeny, Latoya Lear, Fabio Besomi, David Starr, Francesco Cavaliere, Angela Marzullo, Inox Kapell, Flo Kaufmann, Filippo Vannini & Nicola DeMarchi, Markus Stein, Eleonora Polato, Seamus O'Donnell, Stephanie Pfister, Oscar Olias
Comments off