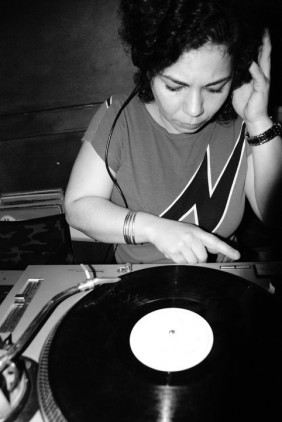 Mais qui est-elle, derrière ses platines, son casque vissé sur ses oreilles ? Cachée derrière ses plaques, ChoKapic nous distille un charmant mélange détonnant d'électro mais pas que. Ses doigts filent sur des galettes dénichées on ne sait où. Ce samedi, elle prendra possession des studios de Radio Campus dès 18h pour une carte blanche à en faire trembler les murs ! surtout que pour l'occasion, elle invite DeeElfe qui va enchanter de moments magiques ces deux heures hautes en couleurs.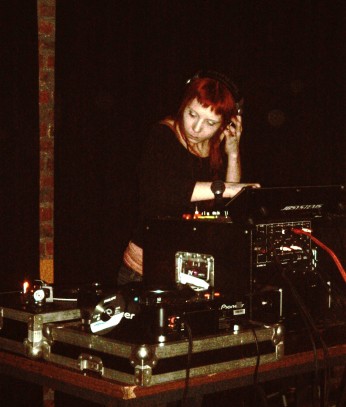 Le cv de la demoiselle ? le voici… version international please !
ChoKapic began playing in Brussels in 2004 when she played at Girly Monday's after being chosen at a Girly Dj Contest.
She discovered electronic music in 1999 through a track by Plastikman which she heard on Nova Radio. As a clubber she had been inspired by Richie Hawtin & Laurent Garnier who were playing at the Rex Club.
This was later added to by the playing by yvan Smagghe, Electric Indigo etc…at Pulp where she went dancing every week-end and also at Nouveau Casino, the first "minimal dancin'" concept in Paris.
She has many different kinds of electronic music in her fligh-case: Electro-Techno and especially Acid-house & acid-techno, Intelligent techno etc…
She plays different types of music and particulary likes the atmosphear from the dancefloor – The reciprocal relationship between the crowd and the dj.
She's also the promotor of FRIENDS ON DECKS parties since 2005 in and around Brussels, a particulary electronic event who keeps the real sense of music.
In 2009, she decided to join the LOWSOUND team who organised parties LOW in Brussels area.
This year, MAGIK FINGERS was born…a special night with only electro girlz dj's behind the decks !
FAN PAGE FRIENDS ON DECKS : http://www.facebook.com/pages/Friends-on-Decks/49026427785?ref=ts
MYSPACE : wwww.myspace.com/chokadjpik