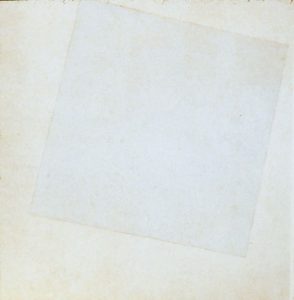 … Les sons du silence … de Isabelle Stragliati
avec
John Cage – 4'33, interprété par William Marx – 1952 / 2010 (Extrait)
Hildegard Westerkamp – Whisper Study 1975-1979
« Whisper Study is based on the sentence "When there is no sound, hearing is most alert" (a quote from the Indian mystic Kirphal Singh in Naam or Word). Except for the distant horns, all sounds were derived from my own voice, whispering the above sentence and the word "silence".
Whisper Study started out as an exercise in exploring basic tape techniques in the analog studio of the 70s and using the whispered voice as sound material. Eventually, it became a piece about silence, aural perception and acoustic imagination. Whisper Study explores the place or moment where sound ends and its image begins.
The poem "When There is No Sound" by Norbert Ruebsaat was written in direct response to the
original version of Whisper Study. The poem in this version is spoken by myself inside a soundscape of icicles and footsteps in snow, which originally was created for my radio series Soundwalking on Vancouver Co–operative Radio in 1978/79. Eventually this section was mixed with the last part of the original version of Whisper Study. » Hildegard Westerkamp
Jez Riley French – Audible Silence – 2012 (Extraits)
Stephane Marin – IPOS (Espaces Sonores) 2013
Hanna Hartman – Solo for abandoned house (Silenceradio.org) 2012
Radio Cousue Main – Le silence n'existe pas – 2013 (Extrait)
Ultra-Red – An Epidemic Of Silence (4'33) (Public Records) 2006 (Extraits)
Since 1994, Ultra-red has deployed recorded sound in the space of political reflection, analysis and action. What action is possible when no record exists? What politics arise from a record purloined, plagiarized or presented by proxy? Reflecting on their AIDS activism, Ultra-red present an archive of site recordings, bootleg remixes and silences.
Kristoff K.Roll – Trou De Programme (PPT Stembogen) 2007
Victor Aguado – -22° (Very Quiet Records) 2014 (Extrait)
Ryoji Ikeda – 5 Zones, Zone 4 (CCI Recordings) 1995 (Extrait)
Isabelle Stragliati – Quietly Sitting in a Room by Myself – 2015
Jliat – Hip-hop – 32768 (Edition…) 2000 (Extrait)
Amandine Casadamont et Angélique Tibau – Zone De Silence 16:40 – 2015
Ecouter la pièce long format primée aux Phonurgia Nova Awards
Pauline Oliveros – A Little Noise in the System (Moog System) (Sub-Rosa) 1966-2006 (Extrait)
et des lectures extraites de
« Haunted Weather: Music, Silence and Memory » – David Toop (Serpent's Tail)
« L'Herne » – Henry D. Thoreau (Les cahiers de L'Herne)
« Listening to Noise and Silence: Toward a Philosophy of Sound Art » – Salome Voegelin (Continnuum)
« Dissolving Your Earplugs » – Pauline Oliveros (Deep Listening Institute)
« Le son, traité d'acoulogie » – Michel Chion (Armand Colin)
« Conférence 1960 » – La Monte Young (Eolienne)
« Le Paysage Sonore » – Raymond Murray Schafer (Wildproject)
Aiku d'Hakuin Ekaku
« Aesthetics of Silence » – Susan Sontag
Générique : Ensemble Economique – Interval Signals (Denovali Records)
– – –
Dream.Like.Sound #03 : Territoire(s)
Enregistrer. Mesurer. Arpenter. Sonder. Décrire. Raconter. Explorer. Analyser. Ausculter. Examiner. Cartographier. Etudier. Fouiller. Inspecter. Interroger. Palper. Prospecter. Questionner. Scruter. Tâter. Visiter…
Recording. Measuring. Surveying. Probing. Describing. Telling. Exploring. Analyzing. Sounding. Examining. Maping. Studying. Diging. Inspecting. Feeling. Prospecting. Questioning. Scrutinizing. Testing. Visiting…
Sons
To Rococo Rot – Kölner Brett (Staubgold) 2001 (Extraits)
« Kölner Brett » is the name of a building, designed by Cologne architects b&k+ in 2000, that blends living and working in each of its single units. On the occasion of Archilab, an architectural exhibition held at Orleans in May 2001, b&k+ and Staubgold present a musical translation of the « Kölner Brett », composed by To Rococo Rot. »
Yann Paranthoën – Questionnaire pour Lesconil (Phonurgia Nova) 1980 / 2009 (Extraits)
Ludwig Koch – Paris, a feature of everyday life (Concrete ) 1952 / 2010
Ultra-Red – Mentirosos (Mille-Plateaux) 2000
ZAD Roybon
Annea Lockwood – Hudson River at the Mt. Marcy Trailhead June 5, 1982 at 8-00 AM (Lovely Music) 1989
Gaël Segalen aka Ihearu – Nowhere Close – excerpt – 2004-2010
Gaël Segalen aka Ihearu – Empty Cab – 2004-2010
Christina Kubisch – La ville magnétique (Ville de Poitiers) 2009 (Extrait)
Isabelle Stragliati – Intérieur aux microphones – 2015
Dominique Petitgand – Maison (Ici d'Ailleurs) 2000
Isabelle Stragliati – Chaudière – 2014
Gaël Segalen aka Ihearu – 84 rue Myrha – 2004-2010
Moondog – Fog on The Hudson (425 W 57th Street) (Honest Jon's Records) 1953 / 2007
Ultra-Red – Las Montanas (Mille-Plateaux) 2000
Hildegard Westerkamp – Kits Beach Soundwalk (Empreintes Digitales) 1989 / 2010
« Il y a environ dix ans, j'ai réalisé et animé à la Vancouver Co-operative Radio une émission radiophonique, intitulée Soundwalking, au cours de laquelle j'emmenais l'auditeur dans différents endroits de la ville ou des environs que j'explorais sur le plan acoustique. Kits Beach Soundwalk est un prolongement de cette idée initiale dans le domaine de la composition.
Kitsilano Beach — familièrement appelée Kits Beach, et dont le nom original en langue amérindienne est Khahtsahlano — est située au cœur de Vancouver. En été, elle est encombrée d'un étalage de «viandes variées» et de «ghetto blasters» (radio-cassettes portables), et se retrouve véritablement à des années-lumière du silence que pouvaient connaître, il n'y a pas si longtemps, les Amérindiens.
L'enregistrement original sur lequel est basé la pièce a été réalisé au cours d'une paisible matinée d'hiver, alors que le doux clapotis des vagues et les sons minuscules des bernaches en train de manger se faisaient entendre, avec en toile de fond la ville vibrante. Dans cette composition de promenade sonore, on finit par laisser la ville pour explorer plutôt le minuscule royaume acoustique des bernaches, le monde des hautes fréquences, les espaces intérieurs et les rêves. » [traduction française: Aline Barnoti]
OttoannA – Golstrasse (2005)
Il s'agit d'une pièce sonore principalement construite selon un concept, basée sur un vieux proverbe chinois qui affirme que «la mémoire peint le passé avec un pinceau d'or». En 2005, nous avons été invités par le Collectif MU à organiser un atelier avec les habitants du quartier parisien de la Goutte d'Or. Très vite, cette expérience s'est transformée en performance participative. Nous avons alors conçu un moyen d'induire une sorte de transe et donné les instructions aux participants de se remémorer et raconter un parcours familier de leur passé. Il en découle un voyage statique et onirique, déterritorialisé, porté par les voix des narrateurs à-moitié endormi qui flottent sur un fond de drones.
Lectures (Extraits)
« Une pensée de la modalité. Entretien avec Jean-François Augoyard » – Jean-Christophe Sevin et Dimitri Voilmy, ethnographiques.org n°19
« Espaces, Frontières, Métissages N° 1″, Sous la direction de Christiane Albert et Abel Kouvouama
« Territoires » – Bernard Elissalde, hypergeo.eu
« Le Paysage Sonore » – Raymond Murray Schafer (Wildproject)
« Acoustic Territories » – Brandon LaBelle (Bloomsburry)
« Dialogues » – Gilles Deleuze et Claire Parnet (Flammarion)
Générique : Ensemble Economique – Interval Signals (Denovali Records)
Dream.Like.Sound, c'est une rêverie sonore – on pourrait donc dire une songerie… Une contemplation thématique du son… Entre le mix et la création radio… Un work in progress… Une dizaine d'épisodes pour désapprendre à faire de la radio. Emission diffusée sur les Radios Campus Grenoble, Paris, Tours, Orléans, Radio Grenouille, R2R, Campus FM, Radio ARA (Luxembourg)…
Comments off