La radio de la communauté de l'Université Libre de Bruxelles
Archive for octobre, 2014
Britney Spears – Baby One More Time
Panda Royal – Funky Mood (fwb)
Les Trash Croutes – Les Filles (fr, fwb)
Vaudoo Game – Pas contente (fr)
Beat Assaillant – Rain or Shine
Dj Mellow – Séké feat. Steloo (fwb)
et notre invitée était Isabelle Bats pour le Crash Test 3.30 au BRASS.
Faya Dub – Pas à pas
Goldmaster Allstars – Push Harder
Fabienne Laumonier – Folie blanche (Arteradio.com) (Fr, FWB)
Pendentif – Mafia douce (Fr)
Perez – Gamine (Chloé Remix) (Fr)
Phaune Radio – Polyphaune #1 (Fr)
1.lowhitey-"when you have so much love to give".2.jozef van wissem feat.yasmine hamdan-"invocation of the spirit spell".3.bing&ruth-"reflector".4.locust-"downlands".5.mark lanegan band-"I am the wolf".6.daniel lanois-"Iceland".7.kindness-"it`ll be ok".8.jack bruce-"the consul at sunset"9.moderat-"bad kingdom"(dk koze rmx).10.red snapper-"mambety".
11.melanie de biasio-"no deal".12.terry reid-"milestones".13.the heliocentrics&Melvin van peebles-"big bang reincarnation".14.zammuto-"good eiraces".15.coldname-"cut you".16.the barr brothers-"let there be horses".17.foxygen-"flowers".18.dorian concept-"tried(now tired).19.chapelier fou-"tickling time".20.session victim-"hyuwee".
21.gilmer galibard-"point of entry".22.caribou-"back home".23.trans am-"I'll never".24.matias Aguayo-"run away from the sun".25.scott walker+sunn-"brando".26.veronique vincent&aksak maboul-"je pleure tout le temps".27.john Callaghan-"once more with feeling".28.flying lotus-"dead man`s tetris".29.lee scratch perry-"Rastafari on wall street".30. deadbeat&paul st hilaire-"under cover"
31.Idioma-"pandore"(tim paris rmx).32.elmer gantry's velvet opera-"long nights of summer".33.the brigade-"as a boy".34.jack nitzsche-"one flew over the cuckoo's nest".35.tom dae turned on-"I shall walk".36.the electric prunes-"hideaway".37.the liminanas-"la fille de la ligne 15".38.thurston moore-"vocabularies".39.pere ubu-"Irene".40.the pop group-"words disobey me".
41.warpaint-"disco/very"( the time and space machine rmx).42.the meteors-"cha no yu".43.john foxx&steve d'agostino-"momentary miracles".44.c.a.r-"idle eyes"(roman flügel rmx).45.d.c sales-"don't be scared"(boot&tax rmx).46.laid back-"fuck"(the Kenneth bager experience rmx).47.danton eeprom-"hex tape"( Xavier leblanc rmx) feat. Emma darling.
http://www.mixcloud.com/radiocampusbruxelles/lysergic-factory-28102014
6h30
Yelle : Bassin (F)
Oren Ambarchi : Quixotism Part 5
Tindersticks : Whispering Guns Part 1, 2 and 3
7h00
Ed Askew & Steve Gunn : The Accordion Man (FWB)
Steve Gunn : Tommy's Congo
Foxygen : How Can You Really
Midget : Les soupirs Encore (F)
Jean-Louis Murat : Chacun vendrait des grives (F)
7h30
Got Your Gun : Staying For a While
Philip Selway : Miles Away
Childhood : You Could Be Different
Sam Amidon : Walkin' Boss
Yannick Schyns Quintet : La Valse de la Concorde (FWB)
8h00
Trans AM : I'll Never
Meridian Brothers : Un Principe Miserable y Malvado
Setenta : Colorblind
Tony Allen : Movin On
Mdou Moctar : Idagi Achinane
8h30
Steffi : Lilo
A Made Up Sound : After Hours
Degurutieni : Iguana Twiggy Pop
Barbez : Bella Ciao
Castles: Twist Your Blood (FWB)

Mont-Doré : Choristes < Escalades
Transient & Eerie : Élégie featuring Tiana Star < Follow the Path You See (FWB)

Transient & Eerie : Infected < My Last Dream on Saturn (FWB)

Transient & Eerie : Ancient Ship < My Last Dream on Saturn (live à l'antenne) (FWB)

Bérurier noir : Le Renard < L'Opéra des loups (FR)

Komplikations : The City < Going down (FWB)

Lulu Mushi : Blue Sonoko < Oval Compositions
Piers Faccini : If I < Tearing Sky
Pizza Noise Mafia : Noblesse de gauche (FWB)

Sincere : Spider
Shit and Shine : 20 Years of Caring for the Nations Eyes < 229-2299 Girls Against Shit!
Daniele Sepe : Zelle, Zeze e Zezzenelle < Vite perdite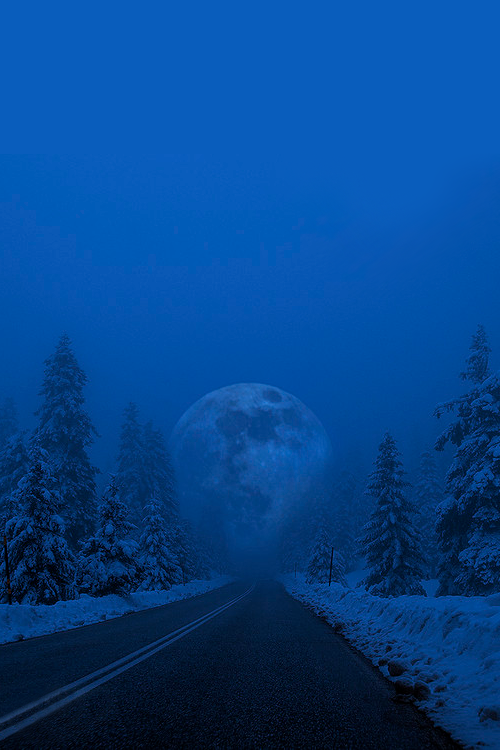 Lise et Myriam sont là pour faire péter les informations, dans les flashs et les journaux!
La playlist
SoLaRiS — Hallucinogenic Melting Euphoria — nc
Melchiades — Kouki – Acid Arab — nc,cf,fwb
LANTERI — Mono Poly — nc
Mischapex — Sykudeliek dubzz — nc
Diablo Swing Orchestra — Poetic Pitbull Revolutions
Croak — Odorless Acid
Contreband — Fanny — fr
General fuzz — Lay it down — nc
Goo Goo Cluster — The Goo Thing — fr
Sonic Ahmed — Darfur — nc
Professor Kliq — Mouth Money – Music, Drums, Bass — nc
The Polish Ambassador — Journey to the Center of Jah — nc
Green Friends — Green Friends – Silence — fr
Toy — Dancing in the hall — nc
SaReGaMa  — 6th Sense — nc
This One — Les Idées Saines Confrontation Dub
Samadhi — Irie Dub
SoLaRiS — Hallucinogenic Melting Euphoria
Next entries »